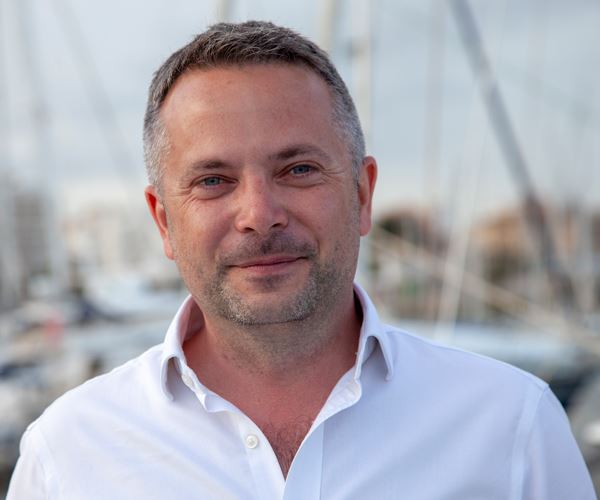 Managing Yacht Broker Ben Toogood started working for Berthon International back in 2006, on work experience, and was given three months to make himself 'invaluable to the business' – by Managing Director Sue Grant. He had previously spent time in the Merchant Navy, working as a deck officer cadet, and as a water sports instructor.
He writes: "I have always loved the water, came to Berthon International sailing mad, and was determined to build a career as a Sailing Yacht Broker.
I started training as an Assistant Sailing Yacht Broker, which mostly involved running around for the then 'Sailing Yacht Team', and trying to avoid the many tropical spiders apparently prevalent in Ben Cooper's racing/performance yacht listings.
I was then offered the opportunity to 'turn to the dark side' and work with Andrew Constance, who was responsible for the previous Berthon Windy dealership. Andrew had been involved with Windy since circa. 1973 and was a great mentor. My role was to develop the Windy brokerage, which I ran successfully until Feb 2010 when Andrew retired and I took up the role of Windy Sales Manager for the UK."
At Berthon International Ben Toogood was responsible for all new Windy sales in the UK from 2010 (until his recent move to Berthon Spain in September 2020) and had been actively responsible for marketing and development of the brand. This was an incredible opportunity to represent such as high profile brand despite his young age, and was certainly successful with over 100 new builds delivered.
He was also involved with the launch of the Draco Boats and Iguana Yachts dealerships for Berthon.
In 2018, Pearl Yachts appointed Berthon International the exclusive dealers for the UK and France. He was responsible for running the Pearl Yachts dealership in the UK including the launch of highly successful Pearl Yachts 62.
Ben is now working for Berthon Spain, from their sales office in Palma de Mallorca – together with Simon Turner and Managing Director Andrew Fairbrass. He has been given the mandate of developing their high-end new and brokerage motor yacht sales in Spain. He is also actively involved in developing the Berthon France Pearl Yachts dealership.

Contact Details
Berthon Spain
Edificio Dux – Calle Porto Pi 4 – 1
Palma de Mallorca
Baleares
07015
For Yacht Sales/Brokerage:
E-Mail: brokers@berthonspain.com
Tel: +34 871 044 659
Mob (Simon Turner): +34 639 701 234
Mob (Ben Toogood): +34 605 644 272