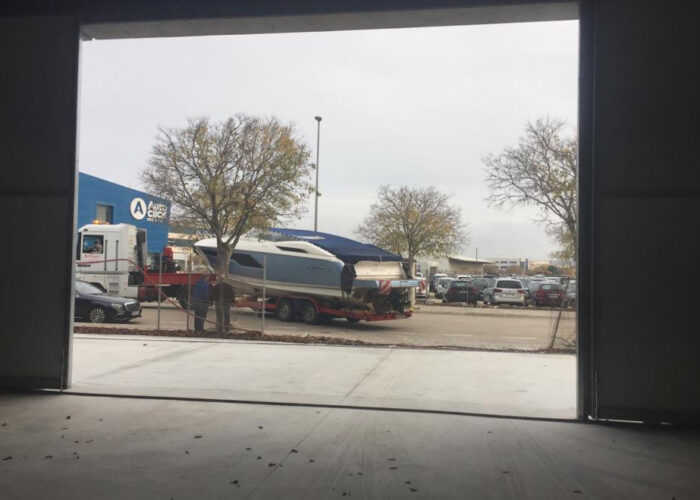 Berthon Spain have fabulous purpose built boat storage facilities on Son Oms, a short drive from Palma and close to Club Nautico S'Arenal. For many years, we have stored, serviced and refitted superyacht tenders and the demand for this part of our business is ever growing.
Our 2,000 square metre warehouse can accommodate a whole host of yachts up to 50ft, all stored under cover and surrounded by security cameras. The office block is also situated on site, looking out onto the unit, meaning that your yacht is never far away from the watchful eye of our experienced project managers.
Large hanger doors allow trucks to drive straight into, unload and then exit at the far end. We have large yacht dollies capable of holding yachts up to 15 tons making it easy to move yachts around, as well as a forklift for unloading smaller tenders up to 3 tons and heavy lifting equipment for the bigger yachts (up to 20 tons).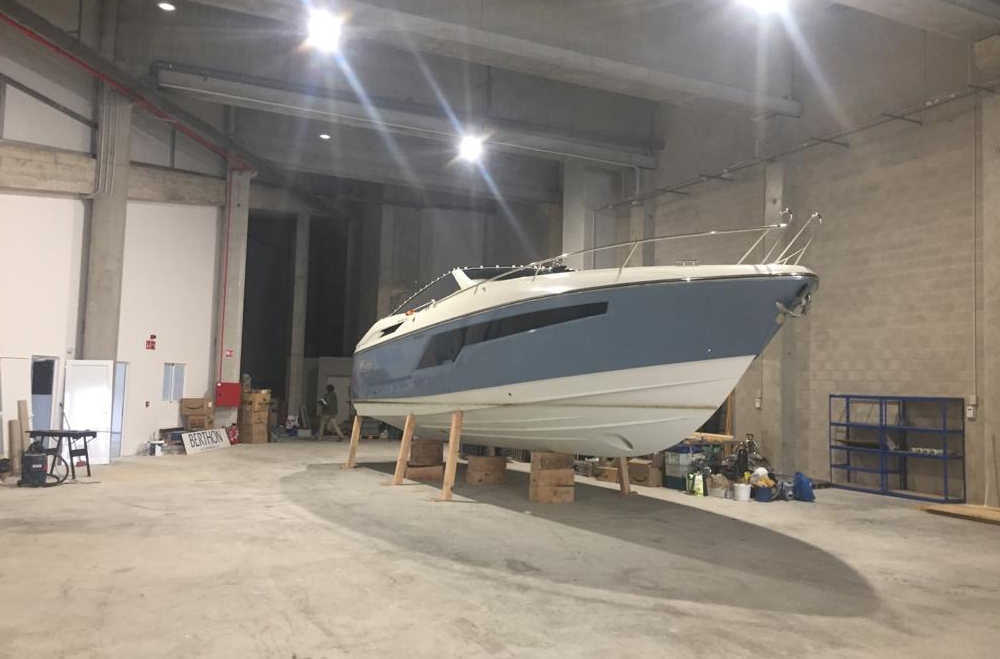 We can take care of tender antifouling, engine servicing, any paint repairs, RIB tube repairs or replacements, teak repairs and any other necessary engineering work required. Of course, our customers are welcome to visit any time to see how their projects are progressing.
As is the Berthon norm, all of these receive our "tender loving care" – will be inspected upon their arrival and a full report given. Our project managers will provide owners and/or crew a full list of our recommendations with the associated quotes.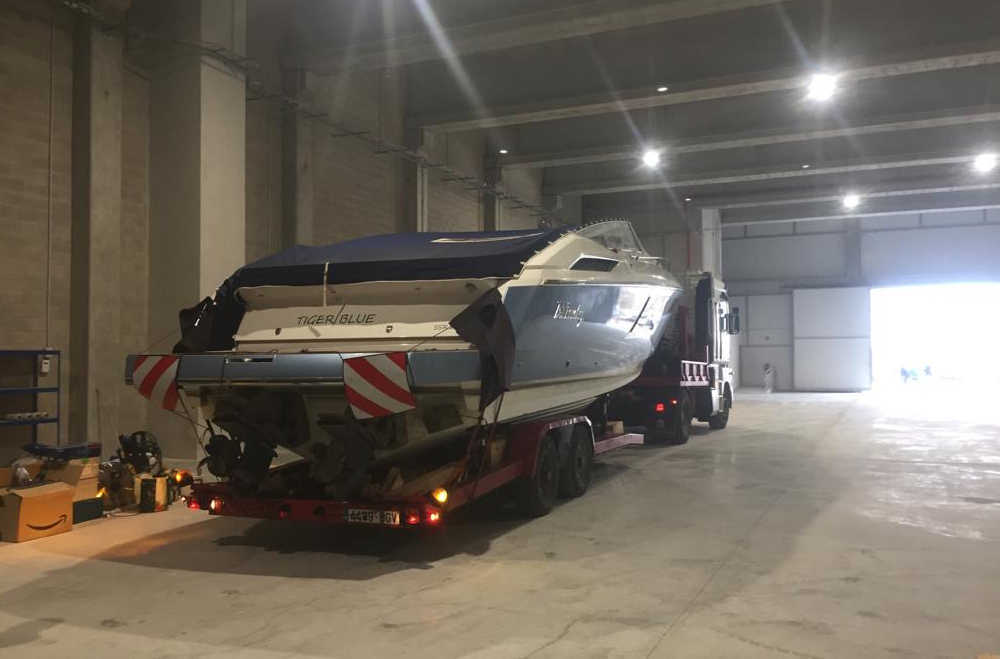 Our team of 15 technicians are always on hand to carry out any works that are necessary and the yachts and tenders will be cleaned, then wrapped up in plastic and plugged into shore power as needed.
Berthon also store yachts, other than tenders, all looking to escape the winter weather and/or Palma's higher mooring costs. There is no doubt that the sunshine and external elements have a degrading effect on yachts. By storing yachts for 6 months a year ashore and inside you effectively stop the clock for this time.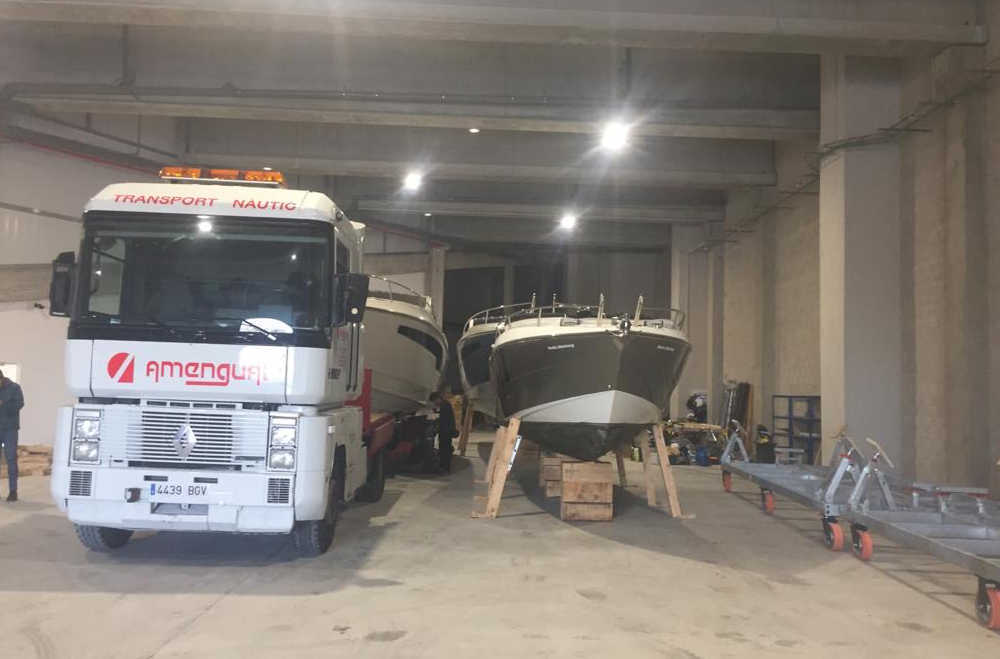 In addition, we store a whole manner of other items for our clients. We offer container storage, sail storage, general storage of yacht equipment, mast and other rigging and anything else you can get through our doors!
Please get in touch with us to find out how we might be able to help you with any storage needs or tender and yacht repairs.